Don't Miss Your Chance - Limited Supplies Will Sell Out Fast!
Wholetones for Pets: Calming Music For Stressed Out Pets
Click the video above to learn more
Dear Fellow Pet Lover,
It may seem hard to believe that MUSIC may hold the key to helping your pet live a healthier, happier, calmer life.
But if you really stop and think about it – it makes sense.
I mean, think about this: who knows your mood INSTANTLY better than your pet? Who can tell what you're thinking or feeling FASTER than your dog or cat?
If you're like me – you've always known your pet has this unseen "6th sense" about you – right?
In fact, I can't think of any human being on the planet who is more "in tune" with me, my thoughts, and my energy, MORE than my dog.
Animals are Hyper-Aligned with the Unseen Frequencies & Vibrations that Surround Us on This Planet.
Knowing this – then... it's just not too far of a stretch to understand just how powerful music can affect your pet's life on a daily basis... right? After all, music is nothing more than vibrations and frequencies...
But... the fact is – you don't have to take me at my word for it.
I've seen the science... and I've followed the independent lab results – and the fact is, these almost magical "healing frequencies" will help your precious pet:
Help dogs and cats calm down, relax, and enjoy peace and quiet

Stop unwanted barking, whimpering, whining, clawing and chewing in dogs

Eliminate separation anxiety whenever you leave your dog at home

Reduce anti-social behavior in cats

Relax your pet any time you need to... even after surgery or moments of high stress
Many animals are stressed when they go to the veterinarians office. Stressed pets create stressed owners and stressed veterinary staff! Wholetones is our #1 tool for relaxing not just the pets, but the pet parents. As an integrated veterinarian, I seek to avoid sedative drugs, preferring safe, natural solutions. My go-to solution is Wholetones. I have seen aggressive animals become calm and tolerate handling without needing muzzles or sedatives. We have also been successful using Wholetones for thunderstorm anxiety and separation anxiety. So grateful to Michael Tyrrell for discovering this gift and sharing it with the pet community.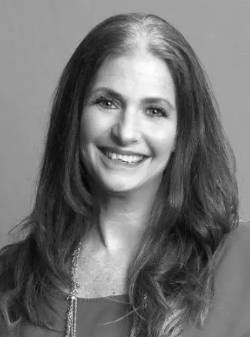 The music of Wholetones has been helping tens of thousands of pets for almost 4 years, with our CD called "Wholetones™: Healing Music for Dogs"
But now we've come up with the next generation in calming, soothing music for your pet.
WHOLETONES For Pets: Calming, soothing music for Stressed Out Pets
This music player comes pre-loaded with nearly one hour of 396hz Wholetones music...the frequency our customers tell us flat out works to calm their pets! The featured songs are:
Open Door (From the original Wholetones collection) Run time 22:22

Suo Gan (From Wholetones: Life, Love & Lullabies) Run time 29:52
52:14 Total run time
With the Wholetones For Pets Player, you simply plug it in, turn it on, and it will play the music automatically, on repeat until you turn it off!
But does "Wholetones™ for Pets" really work? Absolutely! In fact, take a look at what just a few of our "Wholetones™ for Pets" customers have to say about it:
What Other Pet Lovers Are Saying...

My dog was in my room while I played the songs. He jumped up on my bed and was very calm He stretched out and listened to every one of the songs and was so calm after that. Thank you so much.
---

My BIG dogs, as well love Wholetones™. They are both rescues and seniors... Since Ginger, my Ridgeback/Sharpei, was neutered way too young (that's a whole other post for this integrative health coach) she has joint issues; causing her to limp. They visibly lessen after listening to Wholetones™. My Lab, King (aka Kaboom, since he is like Wreck it Ralph/bull in a china shop) was given away when his owners divorced and his foster owners couldn't get him to "understand/obey" their commands. Two years later, we adopted him and "accidentally" discovered that he understands Spanish and is verbally and hand signal trained - such a good boy. It has been funny to watch Ginger learn Spanish as we speak to King. Needless to say, King has abandonment issues which Wholetones™ has helped to soothe.
---

After listening to Wholetones nightly for about 3-4 weeks, I have felt a definite shift, and I have felt an increase in energy and creativity! Since listening to Wholetones nightly for a couple of months we have noticed our two Siamese cats sleep in every morning, and no longer try to wake us up around 5:30am. We even saw one of them moving his paw to the rhythm of the music!
---

I popped in the CD at home to have some peaceful background music and... after just a few minutes, I literally witnessed my 2 dogs passing their toy back & forth to each other... even going so far as to bring it to the other dog and place it at their feet or even right in the other dog's mouth! You may be thinking this was just a coincidence (as was I) but I haven't played that CD at home again and my dogs haven't done this again since! I say just TRY IT OUT!! You have nothing to lose if it doesn't work but so much to gain if it does! Thank you Michael Tyrrell and your team of very talented musicians and to everyone who made Wholetones™ a reality! It has already begun to change my life in small but very important ways!!! God Bless you all!
---

Our dog a puggles breed was itching, scratching, digging, and biting himself daily and was not playful for a long time until we started playing the Wholetones™ and praise God now very soon after our dog does not scratch, dig, bite, or chew so aggressively like before, just a tiny bit like a normal dog... now our dog likes to play all the time and he seems so relaxed now, not tense like before.
---

I ordered these because I have two rescue dogs who suffer from PTSD.We have employed the use of salt lamps, aromatherapy "spa" music and chakra stones but i use the Wholetones™ in the car when we have to drive together and it keeps them calm enough to sleep. No more wailing and freak outs and I am sure I am benefitting too!
---
Limited Quantities Available
We sold out of our first shipment before we expected to, and our second shipment WILL sell out before you know it! So grab yours today for just $49.95 + S/H.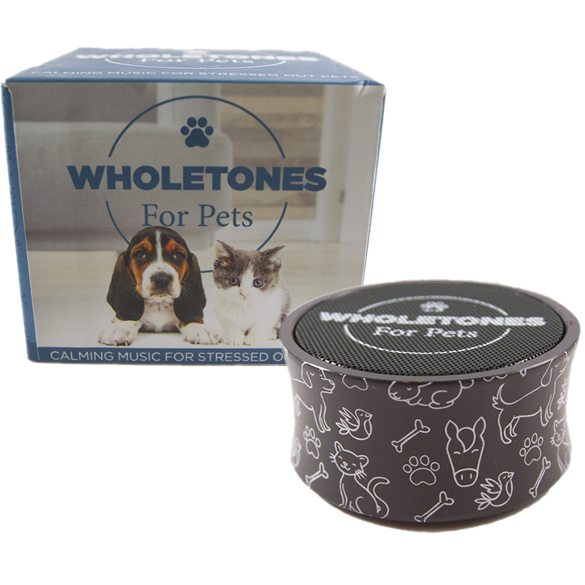 No-Hassle, No-Questions-Asked "Wholetones™ For Pets" Money-Back Satisfaction Guarantee

If Wholetones™ for Pets doesn't help your pet stop unwanted barking, whimpering, whining, and chewing... if it doesn't minimize separation anxiety and let you come home to your pet feeling peaceful and content... or if it fails to help calm and relax your pet... even after surgery or moments of high stress…
Then feel free to send your player back to my office, and I will gladly give you your money back, less S&H.