Renowned musician, author, and speaker Michael S. Tyrrell reveals stunning discovery in therapeutic music with...
7 Amazing New "Musical Tones" Found To Relieve Stress... Promote Healing... Break Negative Cycles... and Restore Sound Sleep... in Minutes
Works great for people AND pets!

Click the Video Above to Learn More
Hello my friend,
Let me ask you...
Did the shark in Jaws snap you to the edge of your seat with its now infamous THEME ... dun-dun...dun-dun?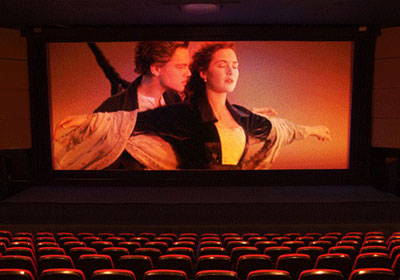 Can you still hear the music from the Titanic?
Was Darth Vader more intimidating with the ominous Imperial March playing behind him?
Do you think of Jack and Rose pretending to fly on the bow of the Titanic when you hear the opening to My Heart Will Go On?
Of course the answer is yes...
The soundtrack to a movie is what creates your mood ... moves you to feel anxiety, serenity, and even the pain of the characters...
In fact, throughout our entire history, music has had the power to transform us spiritually and physically.
Because as Longfellow pointed out...
Music is the universal language of mankind.
Now we're discovering what the ancients have known for millennia – music also has the power to heal.
Native Americans have used music and chanting as way to treat and protect against disease.
In an article published by The National Center for Biotechnology Information (NCBI) in 2009, Dr. Assad Meymandi writes:
healing tones
Aristotle knew the power of music could heal the sick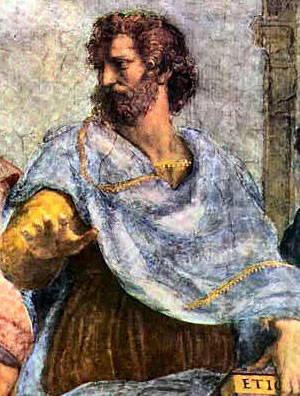 Aristotle knew the power of music could heal the sick
"Since ancient times, music has been recognized for its therapeutic value. Greek physicians used flutes, lyres, and zithers to heal their patients. They used vibration to aid in digestion, treat mental disturbance, and induce sleep. Aristotle (373–323 BCE), in his famous book De Anima, wrote that flute music could arouse strong emotions and purify the soul. Ancient Egyptians describe musical incantations for healing the sick."
And so it goes in Biblical times with Zephaniah 3:17 – "He will rejoice over you with joyful songs!"
Today we're discovering how we too can use music to heal, repair, and protect against disease.
And more and more, music is being used in hospitals to soothe postoperative pain, lower blood pressure, and boost immunity.
And that's the reason I'm writing you today -- to tell you...
How I discovered healing musical tones hidden deep in ancient frequencies ...
And how these frequencies have recently led to testimonials of spontaneous healing.
Now I know what you may be thinking ...
But no.
This is not some New Age, sit-in-a-circle-chanting "ohm" thing.
Not even close.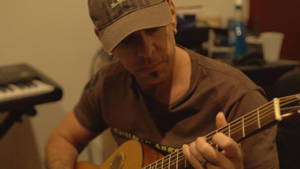 I tuned my guitar to the healing frequency most people never heard
Because my story begins with simple frequencies ... the same tones that make up the most powerful soundtracks and, in fact, all the music we hear ... except these frequencies are different ... and chances are you've never heard them before.
My name is Michael Tyrrell and I'm a musician, author, and speaker with a clear purpose...
To share the 7 healing frequencies that I've found to bring transformation to people's lives.
Let me give you a very quick background so you can follow along and see what I mean...
A frequency is just an everyday happening
Every time you speak your voice box vibrates and creates a frequency. When you form words your tongue vibrates and that's a frequency too.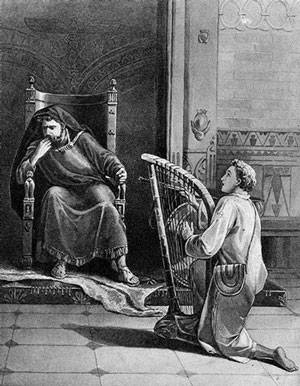 King David soothed King Saul with the healing sounds of his lyre
And I was given a very special gift that I'm going to share with you today ... ancient frequencies I believe were played by King David himself – to heal and soothe King Saul in his time of depression.
Plus a whole lot more ...
These ancient healing frequencies are so powerful, the Lord told me to create a product for you ... so He could give these frequencies back to us – and everyone could experience their amazing power.
And although He created these beautiful sounds, they were kept hidden – locked away for over 3,000 years.
However, it's so important that you join me with an open mind...
Why would you need an open mind?
Because I admit - this is some rather unusual information. Specifically a story about my mother that's altogether unbelievable.
But it's all true.
You're going to completely understand the power I'm talking about ... though they're only frequencies – just like the ones your voice box and tongue make every day – these
We identify frequencies using a unit of measurement called the Hertz



Hertz measures sound as 1 vibrational cycle per second.
In ancient times, at least 7 of these frequencies were used to heal and protect ...
And to make this simple, I'm going to give you 7 healing frequencies ... recorded in 7 songs for the most miraculous listening experience you've ever enjoyed ...
... I call it Wholetones®: The Healing Frequency Music Project and I believe it's the reason God has brought us together today. So I can tell you everything you need to know about this divine offering.
I hope you enjoy the following story. It comes straight from my heart. Remember... sometimes the truth is stranger than fiction!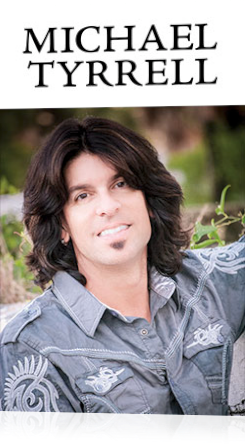 The 7 Secret Frequencies Uncovered in the Music of King David...and the People Convinced of its Incredible Healing Effects...
What if I told you that you may have the power to heal yourself and your loved ones with the gift of music...
...would you be okay with that power?
Great! Because here's a synopsis of today's safest, most powerful, and creative modality of health that you've ever seen.
Best of all...
Some listeners have reported almost automatic healing ... one in as little as 22 minutes!
So you don't even have to take my word for it. This is what others are saying. Obviously I've not been able to personally substantiate their claims - I only want you to give it a try.
And I guarantee this product 100% - more on that guarantee in just a moment...
First I have a rather unusual story to quickly share. So you understand the power of this project and how it came to life.
This divine gift I'm sharing with you today was given to me while I was in Jerusalem...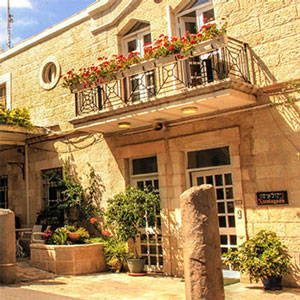 I met a piano player named David at a coffee house in Jerusalem who changed my life
... by a mysterious but wonderful Christian piano player named David (of course!) who was performing Christian songs of worship – in a Jewish Orthodox coffee house!
He noticed that I was aware of what he was doing ... and smiled at me – he knew I was a believer.
On a break, he ran to his car, came back, and sat down next to me.
What happened next changed my life forever ...
See, David's life's work was studying the ancient psalms of King David – in ancient Hebraic forms of music ...
... and he handed me manuscript copies of many of these psalms.
He then said – "These are for you ... Yeshua said you would know what to do with them."
Well, let me tell you – both of us wept!
Some time later, I looked at one of the manuscripts and noticed something mysterious ... David had adapted them to a modern key. Sonically – this simply didn't work.
So I reflected on our conversation that night in Jerusalem ... "Yeshua said you would know what to do with them."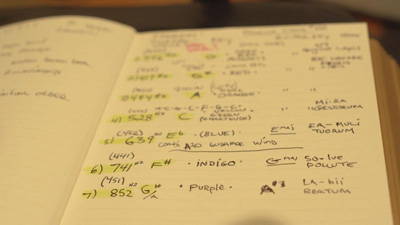 The manuscript of healing
Suddenly...the light came on... I DID know what to do!
I noticed the original manuscript was in a different key ... supposedly, King David tuned his instruments higher than what we know as the modern musical tuning system.
I decided to experiment. I found reference to King David in my Bible on page 222.
Now I don't know if this was divine intervention or not, but something told me to double that page number and re-tune my guitar...
That's when I realized...
I think I just discovered the key of David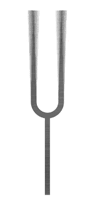 So I quickly grabbed my guitar and tuned it up to 444 hertz.
Remember: hertz measures sound as 1 vibrational cycle per second – these are frequencies...
All this means is that each sound vibrates 444 times per second.
Once I re-tuned, I discovered that most of these ancient healing frequencies were now right under my fingers.
And I'm convinced that God had given these frequencies to King David, and I know for a fact that my piano playing friend David gave them to me.
Do you see how this all unfolded?
Next, I had to figure out if anyone else had made this same incredible discovery.
They had.
I went to Google, and it didn't take long before I made another shocking discovery...
These frequencies are available on YouTube FREE of charge ... but...
They're not going viral any time soon!
It's a joke, really.
They simply run a loop of a single sound in the corresponding frequency.
Truthfully I was bored out of my chair when I heard it! Even gave me a little headache.
And I thought that a more enjoyable, powerful listening experience would come from hearing these healing frequencies in warm, enveloping songs.
This is what led me to conceive Wholetones®: The Healing Frequency Music Project.
This healing music was truly orchestrated by the Lord – through us...

What you're hearing right now are samples of the very same songs you'll get with your Wholetones® Healing Frequency Music Project package...
And let me just quickly tell you why I know you're going to fall deeply in love with this music.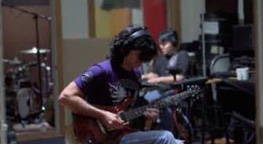 The music flowed effortlessly in the studio
Because:
I believe these frequencies were passed down to King David by God Himself.
His original manuscripts were transcribed by my dear friend – an amazing piano player and believer – David from Jerusalem.
He gave me these manuscripts and when I took a closer look, I understood they were transcribed to A=440 Hz which was inconsistent with what I knew of King David's tuning.
I sought to "right the wrong" and re-tuned my guitar to match King David's original frequency.
By divine intervention all this led to the creation of what you'll soon have before you – The Wholetones® Healing Frequency Music Project.
And truthfully we had no idea what we were going to play when we went into the studio...
This further affirms to us that God was conducting this project from its humble start to the glorious finish.
We used the best gear we could find. We recorded the music with analog technology where possible with minimal digital sampling.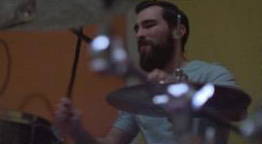 Even the drums were tuned to the right frequency!
What you're going to hear on every song is as clean as we could make it so you can feel the raw power of the frequencies come through each track.
We used the finest instruments ... crafted from the finest materials.
When we started playing, we all simultaneously felt the hand of God guide us through each song ... in the end, it's the healing frequencies that matter – the music is merely the vehicle.
Unlike the boring, headache-inducing straight tones you'll find on the internet, these are real songs. Recorded by real, world-class musicians. In the finest recording facility available.
Here's where you can listen to sample of the healing power of this incredible collection, right now:

PLATINUM
- 7CD Set & Hardcover Book
+ Chroma DVD & Blu-Ray
*Bonus!! Wholetones TO GO Music Player, a $99 Value - Included FREE!
GOLD
- 7CD Set
+ Hardcover Book
SILVER
- Digital Downloads
7 Song MP3 Album
- 142-page eBook

We kindly accept Visa, Mastercard, Discover and American Express
Best of all, this complete package is available for instant download right now so you and your loved ones can begin listening, enjoying, and healing right away.
Now – can you truly say you're committed to your health and the health of those you care most about?
If you answered "yes" then you automatically qualify to get your hands on this divine collection of healing music.
Now you get every beautiful song ... in one convenient package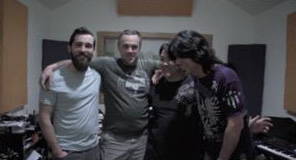 Amazed at how God brought these sounds out of us
This is truly an amazing package when you consider all it's capable of doing for you.
And I also have a very special, exclusive, incredible offer so you can get your copy of this material and begin using it immediately.
You can have all 7 songs I told you about and all their healing power for just $49 digital, or "$195.94 $69.95 physical
And I also have a very special, exclusive, incredible offer so you can get your copy of this material and begin using it immediately.
And check this out – you get the full 22 minute, 22 second songs – not some sampler that forces you to pay more for the rest...
And as an added bonus, I'm also including a digital PDF copy of my brand new book – Wholetones®: The Sound of Healing.
It's 142 pages of life changing personal revelation... a virtual key to unlock your hidden potential.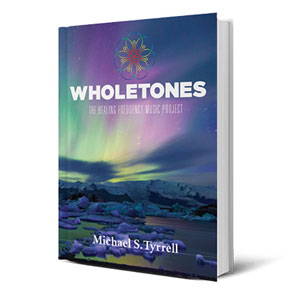 This ebook is the perfect companion to accompany the music as it demystifies the science behind the frequencies and explains how to get the most out of your listening experience.
There is even a chapter that shows musicians how to recalibrate their instruments to play in the 7 healing frequencies. And of course, plenty of historical information concerning the healing tones I believe were given to King David by God Himself! Truly an inspirational journey into the spiritual realm of healing and much, much more...
Both the ebook and the audio files are available for you to download instantly to your computer or mobile device - so you can start enjoying their divine benefits immediately.
That's right – the songs come as downloadable files plus you get 7 mastered CDs, along with a digital PDF copy of the book that you can download instantly.
All yours for just $195.94 $69.95.
Don't want the high quality, mastered CDs?
No problem.
Get the downloadable versions of both for one easy payment of only $49.
And this is important - your purchase today is guaranteed for a full 365-days ... with our ironclad, money back guarantee.
That's right - I know you'll love Wholetones®, but feel free to put it to the test! Buy it, play it, listen to it, or use it as a paperweight ... If you're not thrilled with your purchase at anytime, we'll give you 100% of your money back, for up to 90 days after you receive it!
So give it shot – you have nothing to lose...and so very much to gain!
Here's what to do right now...
Click add to cart and you'll be taken to a private, secure order page where with just a few clicks you can order your package and let the healing begin.
PLATINUM
- 7CD Set & Hardcover Book
+ Chroma DVD & Blu-Ray
*Bonus!! Wholetones TO GO Music Player, a $99 Value - Included FREE!
GOLD
- 7CD Set
+ Hardcover Book
SILVER
- Digital Downloads
7 Song MP3 Album
- 142-page eBook

We kindly accept Visa, Mastercard, Discover and American Express
And if you're still on the fence let me quickly remind you...
Here are your options: pick up your package containing the 7 full-length CDs of Wholetones® The Healing Frequency Music Project PLUS downloadable copies of each for just $195.94 $69.95...
OR
Just grab your downloadable version without the physical copy for only $49.
Remember – each song is written and performed exclusively by world-class musicians ... using state-of-the-art equipment, and recorded in a professional studio ... using ONLY the ancient healing frequencies. You won't hear this music anywhere else on earth...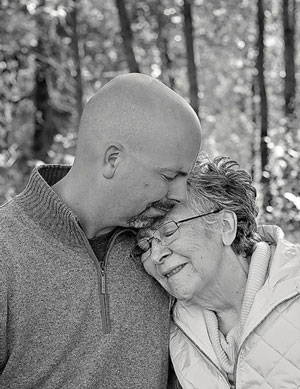 "This music is coming at a time when we are desperate for God's healing hand in a world full of chaos and stress. I believe Wholetones® is a gift from Heaven above. I listened to this with my mother as she was dying from stage IV cancer... and it helped heal us both emotionally as we suffered. God works in mysterious ways and I'm so thankful for this healing frequency music we shared together. It's not a cure all, but it can help us all in ways we need it most. This music will connect you to your loving Creator in a way nobody can explain in words. You just have to experience it."
Joe Barton, Founder and CEO of Barton Publishing
My mom's been healthy for 9 years and counting... countless others have also benefited throughout history because of these ancient healing frequencies. That's why I'm so excited to share them with you today.
Still...
I don't want you to only take my word for it
Because even NASA's in on this secret...
They've shown that 528 Hz is all around us... and can affect us positively every single day if we know how to channel it properly.
It can even harmonize with the DNA in plants – giving them a supercharge to become more fruitful and lush...
You see, in isolated studies, NASA scientists have discovered that our sun is bursting with 528 Hz from deep inside its core. Since plants take in the sun, this frequency is also embedded in the oxygen released during photosynthesis.
Plants respond to 528 Hz by flourishing... and recirculating this powerful vibration around the world.
Although 528 Hz envelopes us and is "found in the heart of everything," most people are simply not aware of its healing properties. It resonates as joy and is therefore known as the Love Frequency."
So you may be wondering, "Who is Michael Tyrrell and why should I care?"
I'm glad you asked! So instead of tooting my own horn, I present to you 5 of my dearest friends who you may have heard of...
Testimonials
The Testimonials below are unedited, and have been submitted from real people just like you. None of these people were compensated for their testimonial. They are sharing because they love Wholetones, and they want you to know about it. Some of the results you will read about may be quite dramatic. These results may not be typical. Your results may vary.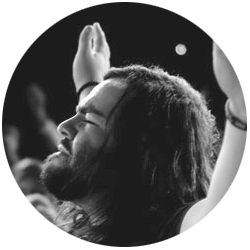 "Michael Tyrrell is one of those people who makes you feel like royalty when you're around him. He is filled with the love of God and has a powerful understanding of Jesus and His kingdom. We have traveled the world together and it is very evident to me that Michael is carrying a special piece of what is needed in this generation.
"He is an authentic expression of love who imparts hope everywhere he goes. I have learned a lot from Michael and I'm happy to call him a friend."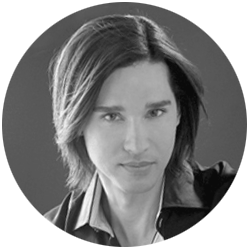 "Once in a while you meet one of those souls that just by being in near proximity to them, your whole day seems to get a lot brighter. Michael is one of those souls. His presence and his laughter can make the dullest of places seem like an extraordinary festivity. His kind heart and deep understanding of the spiritual realm gives anyone in need refuge and comfort. We are all grateful to our creator for giving us an Amazing Earth Angel named Michael Tyrrell. Thank you Michael for all you do to make our world a better place."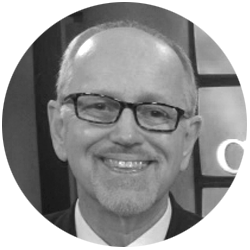 "As a worshiper, one of my expectant hopes is what the Prophet Amos first writes and reaffirmed in the Book of Acts: the Restoration of the Tabernacle of David. A hunger for a deeper worship experience leads me to sense that David's Tabernacle is more about a coming level of worship, rather than the rebuilding of a physical structure.
"I believe the restoration of the Tabernacle of David cannot be complete without the Key of David. No doubt in this season, God has imparted to Michael Tyrrell that key. A twofold key, one that not only unlocks doors, but a musical key that defines the healing qualities of Heaven's tonic chords as given by God to David and rediscovered in Divine epiphany by Michael. This revelation will define healing for this generation."
You can also view Pastor Coleman's video testimonial of his experience with Wholetones, and what happened to his kidney's by clicking here.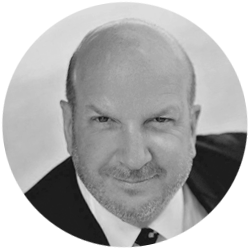 "It is been my great privilege to know Michael Tyrrell throughout the years. I've found him to be kind, direct, loving, and a great prophetic voice to our church. It's my honor to endorse the author of this book!"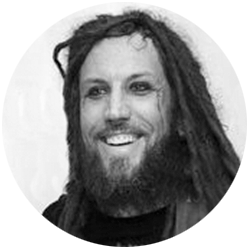 "I met Michael and Lillian Tyrrell in 2007 after being a Christian for 2 years. They have poured their heart and soul into my life. A strong deliverance took place in me while Michael performed his song, Lion In The Garden. Michael has a real heart for the church to walk in freedom and maturity. I'm proud to call him and Lillian my friends."
PLATINUM
- 7CD Set & Hardcover Book
+ Chroma DVD & Blu-Ray
*Bonus!! Wholetones TO GO Music Player, a $99 Value - Included FREE!
GOLD
- 7CD Set
+ Hardcover Book
SILVER
- Digital Downloads
7 Song MP3 Album
- 142-page eBook
Testimonials
The Testimonials below are unedited, and have been submitted from real people just like you. None of these people were compensated for their testimonial. They are sharing because they love Wholetones, and they want you to know about it. Some of the results you will read about may be quite dramatic. These results may not be typical. Your results may vary.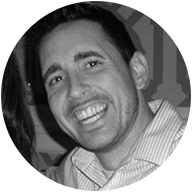 "I started playing the Wholetones CD's throughout my workday .... Not only was I more motivated, but the work I was doing seemed easier and clearer and I found myself less drawn to the same distractions from before. I say just TRY IT OUT!! You have nothing to lose if it doesn't work but so much to gain if it does! Thank you Michel Tyrrell and your team of very talented musicians and to everyone who made Wholetones a reality! It has already begun to change my life in small but very important ways!! God Bless you all!""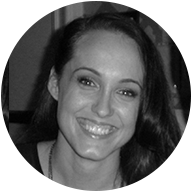 "A couple co-workers got into a heated discussion. The discussion soon escalated into a full-scale argument. Very shortly their conversation roped another person in and all 3 of them were yelling. I got out my Wholetones CD and put in 639: The Bridge, which is supposed to foster forgiveness and peace in relationships, and played it over my desk speakers. Within 2 minutes, these 3 gentleman who previously could not come to ANY resolution, were talking in calm, pleasant tones, and the conversation wrapped up with a plan in place and no hard feelings. I was amazed. I never thought I'd be utilizing it in my workplace, but almost on a daily basis I have used the CDs for clarity of thought, peace in the midst of stress, and for seeing relationships in the office strengthened. Thank God for this amazing tool!"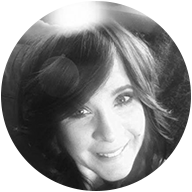 "I just received the CDs in the mail 5 days ago. I had been having pain in my back that kept me up at night. I almost thought I should be going to the ER but felt I was just being anxious. I was 3 days in to the pain when the package came. I got in my car and immediately begin to play CDs, I don't even know which one it was. The peace that came over me was so thick. I felt the strongest presence of my Father. By the time I got home, pain was from 7 to absolute 0!!"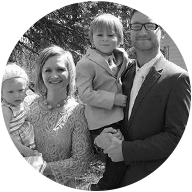 "My 2 children and my niece were together playing. Ages 5, 3 and 2. They were having a hard time getting along, voices were getting louder, tears were flowing (might have been mine) and I was almost to my breaking point. I remembered hearing about others who were playing Wholetones' Key of David for "peace in the midst of chaos" and I thought, "YES!! Now is the time to try this out." Within a few minutes, the children were calm and playing together nicely without any instruction from me. I continue to use this track whenever the kids are playing together and it has been a lifesaver!"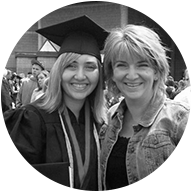 "I have been listening to Wholetones and it is truly AMAZING! I have been playing it all day in my room and while I sleep. The first night I slept without a clenched jaw for the first time in a LONG time. I want to purchase another one as a gift for someone."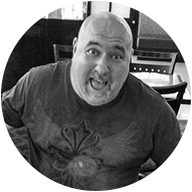 "I have a recurring issue w/ a pinched nerve in my neck and lower back and was experiencing spasms in my lower back. I was going to the grocery store and put in the Transformation CD from the Wholetones CD set and by the time I got home from the store I was completely pain free and have full range of motion!! Thank you Jesus!! :)"
About two months ago, I began to experience some pain in my lower abdomen. At first, I thought it was a strain, but after a few weeks, the pain did not seem to subside.
The prognosis was a hernia. I prayed and said, "God, I am going to play these CDs and believe that You are completely in them." I played them and prayed for the next 2 weeks…then I met with the surgeon – he reported NO HERNIA! The music and the concept of the frequencies are divinely inspired and the presence of God that floods the room while playing them is unbelievable!"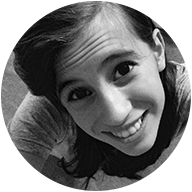 "Before I ever heard Wholetones, I was at a friend's house for a weekend. I had a horrible stomachache that stopped me from having a great time. I laid on the couch and talked with my friend when her dad came up and turned on Wholetones. I wasn't aware what it was, but it was beautiful and SO relaxing. I stopped talking for a minute and sank into the couch. My stomachache was then gone. I asked my friend what the music was. She told me it was Wholetones that Michael did. I am very thankful for Wholetones®. Without it this world wouldn't even be the same! God is so good to us. Thank you Michael for being so obedient to the Lord and following after Him. He is very proud :)"
Now all you have to do is decide which package is right for you!
Now all you have to do is decide which package is right for you.
Package #1 - Silver Package - ONLY $49 (Good)
All 7 tracks listed above in standard-digital fidelity MP3 files plus your PDF copy of the book Wholetones®: The Sound of Healing to load into your computer and devices – instant download available NOW.
Package #2 - Gold Package - ONLY $69.95 (Better)
You get all 7 CDs in handsome packaging and mastered – for a higher fidelity listening experience... and delivered right to your door.
PLUS: Wholetones®: The Sound of Healing Hardcover Book.
Package #3 - Platinum Package - ONLY $294.94 $149 (Best Value!)
All 7 CDs in handsome packaging and mastered for your optimal listening pleasure... delivered to your door...
PLUS: Wholetones®: The Sound of Healing Hardcover Book.
PLUS, PLUS: Wholetones®: Chroma DVD and Blu-Ray to bring the healing combination of light AND sound into your home.
Get a FREE BONUS Wholetones TO GO player ($99 value) with your purchase of a Platinum Package
Open Door(396hz) – 22:22
Desert Sojourn(417hz) – 22:22
The Key of David(444hz) – 22:22
Transformation(528hz) – 22:22
The Bridge(639hz) – 22:22
Great Awakening(741hz) – 22:22
The Majestic(852hz) –22:22
Total Running Time: 155:54
That's nearly 3 hours of calming, therapeutic music for your mind, body and spirit.
Chroma Envelopes You With Sound, Color, And Light!
See The 7 Healing Frequencies Come Alive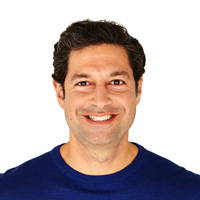 "My family and I have personally benefited by playing this music and viewing the visual imagery."
Many health practitioners have realized the deep soothing benefits of color-therapy—or Chroma-therapy—and use it in their offices as an expensive out-patient procedure.
What is Wholetones® Chroma?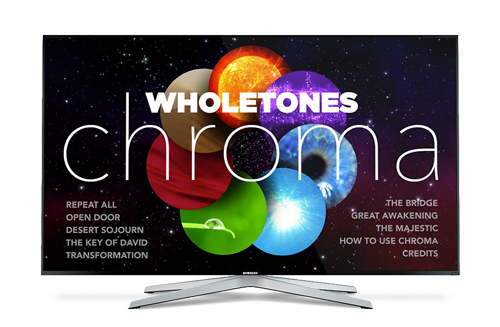 Set to the beautiful music of Wholetones®: The Healing Frequency Music Project, Chroma adds soothing images and color to promote healing and well being.
Chroma:
Relaxes and soothes you...

Clarifies your mind...

Nearly erases anxiety...

Floods you with harmony and inner peace...

Awakens your spirit and soul...
Now you can have Chroma: specially designed color patterns and images that are interconnected to each frequency of the Wholetones® music at home. A unique therapeutic experience right on your very own television screen.
And with this exclusive offer, you get a certified, genuine DVD AND BluRay disc package—together for your convenience.

By itself, this package sells for $99 at our online store... but you can add it to your order today for practically nothing...

Accept this risk-free upgrade and add Wholetones® Chroma to your order today. Try it for a whole year with the same 365-day money back guarantee available on the original Wholetones® CD's.

We've made it so easy for you to try Chroma today because we know you're going to love it.
Why not experience Wholetones® Chroma for yourself... right here, right now for FREE?
Simply press play and enjoy this sample of Wholetones® Chroma!
**Your unconditional satisfaction is required**
If you're not 100% thrilled with this astounding collection, return it and we will refund every penny of your investment.
Simply choose the platinum package below to upgrade your purchase and get all Wholetones® products together in one convenient, discounted package to try Chroma today without any risk to you.
I'm sure you'll agree these offers are more than fair, but...
Why do you need Wholetones®?
Because even with all the spectacular advances in technology... and medicine – people are still suffering.
Here at Wholetones, we believe the natural, and sometimes ancient healing power of long lost and recovered secrets nearly always trumps dangerous medications and surgeries.
And since you have nothing to lose by trying either of the excellent Wholetones® packages, (your purchase today is 100% guaranteed) you'd be remiss not to take advantage of us and ... place your order NOW.

P.S. Wholetones®: The Healing Frequency Music Project and Wholetones®: The Sound of Healing packages were created with what I am convinced are the 7 secret healing frequencies of King David. Discover their incredible power to radically improve your health, creativity, productivity, peace and wellbeing.
Order your package now.
Q: Which classic Wholetones songs help you sleep the best? Wondering if I should play them all, or just certain songs for sleep?
A: I usually recommend, 396Hz (Open Door) for sound sleep. Simply leave it on repeat to play all night long. Volume should be left at a comfortable level, no need to make it loud. My wife and I do this every night and never make it past the 5 minute mark before, Zzzzzzzz!
Q: Are these songs available for sale on iTunes?
A: We have 2 apps available in the App Stores. Just search for "Wholetones." You may also include digital downloads with your orders from Wholetones.com. After you download the music to your music library on your computer, you will be able to enjoy on your devices.
Q: How will the songs be delivered after I buy, and how long will it take for me to get them?
A: Immediately after buying, you will be taken straight to our download page where you can download and listen to the songs on your computer right away. You can download them into iTunes or any other music player of your choice. You will also receive an email with links to the download page for future reference. If you buy the CD's (which are much higher quality) you will receive them in the mail via Priority Mail. U.S. customers can expect delivery within 3-4 business days. International delivery takes longer, depending on what country you are in.
Q: How long is each CD? Are there more than 1 song on each CD?
A: In the Wholetones classic Healing Frequency Music Project, Each CD is 22 minutes and 22 seconds long, and contains one song. There are 7 CDs and 7 songs that total over 2 1/2 hours of healing music. Each song in the 3-CD set of our 2Sleep collection is approximately 30 minutes long, almost 3 hours of music.
Q: Do I need to use headphones or high quality sound equipment to get the maximum benefit out of listening to Wholetones?
A: Since Wholetones works on a deeper level, it affects your body whether you listen on headphones or not, use high end stereo equipment, or simply listen on your laptop. Obviously, the better the equipment, the better the music "sounds;" however, regardless of your listening environment, Wholetones works in the body! Headphones are recommended for those who have sustained a brain injury or those who are deaf as they can still "feel" the vibration of the speakers in the headphones themselves, or if you are an audiophile who enjoys critical listening and spatial separation.
Another thing that is important to know about Wholetones is...volume is a non issue, whether you play Wholetones loud or at a low volume...it works the same! There is also no need to concentrate on the music. You can just play it in your home, office or car and continue with your daily activities.
Q: I'm having trouble ordering online. My order won't go through. What should I do?
A: Phone support is available between the hours of 8am and 9pm Eastern time, Monday through Friday, and 9am to 5pm Eastern on Saturday & Sunday. Toll Free in the US & Canada: 1-888-TONES40 (888-866-3740) Outside of the US and Canada: +1 905-761-4558.
Q: What bitrate is the digital music download encoded? What file formats do you provide - both WAV an MP3? Is there a loss in frequencies compared to the CDs?
A: The Wholetones CD sets are WAV files delivered at: 44.1k 16-bit WAV files at ~750MB (0.7GB). The Wholetones MP3 files online are compressed and delivered at: 44.1k VBR 320 kbps MP3 files at 376.60 MB (0.3GB). In Wholetones Chroma, we are outputting to DVD/BluRay at the following resolution: 48K 24-bit WAV files at 2,531.60 MB (2.5GB).
Q: I am deaf and cannot hear the tones at all. Will the tones still help me?
A: Since Wholetones works on a deeper level, it affects your body whether you can actually hear it or not.
PLATINUM
- 7CD Set & Hardcover Book
+ Chroma DVD & Blu-Ray
*Bonus!! Wholetones TO GO Music Player, a $99 Value - Included FREE!
GOLD
- 7CD Set
+ Hardcover Book
SILVER
- Digital Downloads
7 Song MP3 Album
- 142-page eBook